OUR APP FEATURES
The app helps you save all your Movies and TV Shows in one place. Here you can mark which Films and TV Series you want to watch, which ones you have already watched. You can also create your own watch lists, mark the watched episodes and much more.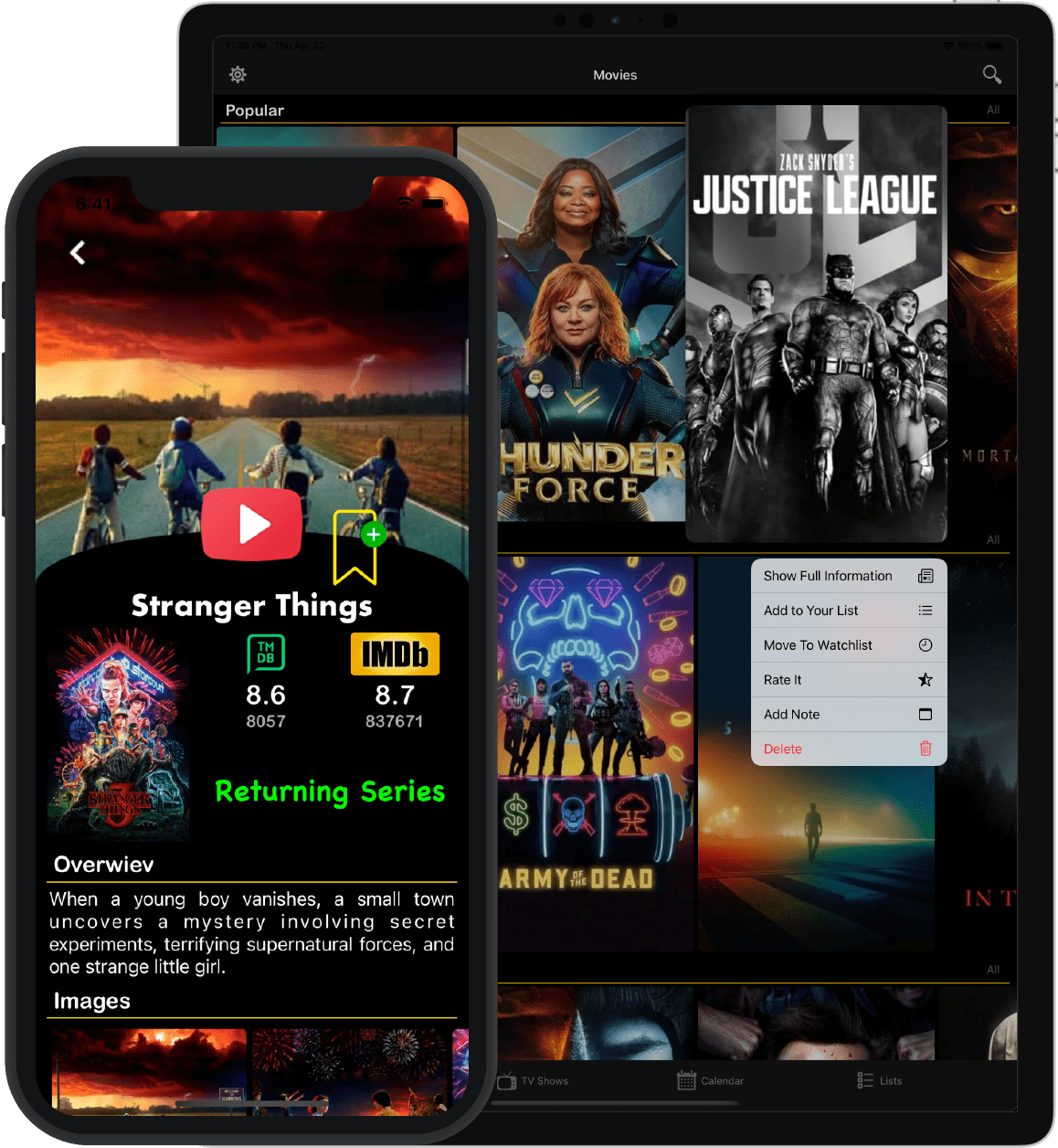 Movies and TV Shows in one App
You can add movies and TV series to your lists. You can also mark the watched episodes of TV series.
TV Series Calendar
You will be notified when a new episode of your favorite TV series is released.
Watch Trailers and Othe Videos
In the application, you can watch trailers and other videos about Movies and TV Shows.
Rating
For Movies and TV Shows, the app has a rating in 4 different sources (TMDB, Rotten Tomatoes, IMDB, Metascore). You can also set your own rating for them.
APPS SCREENSHOT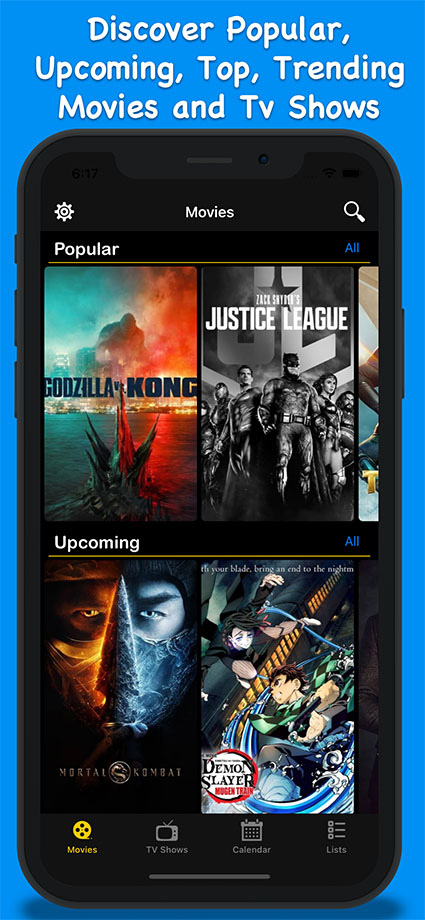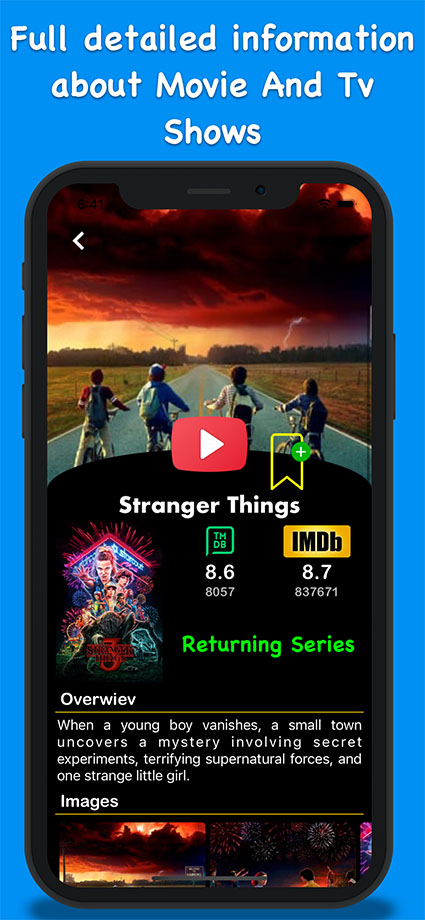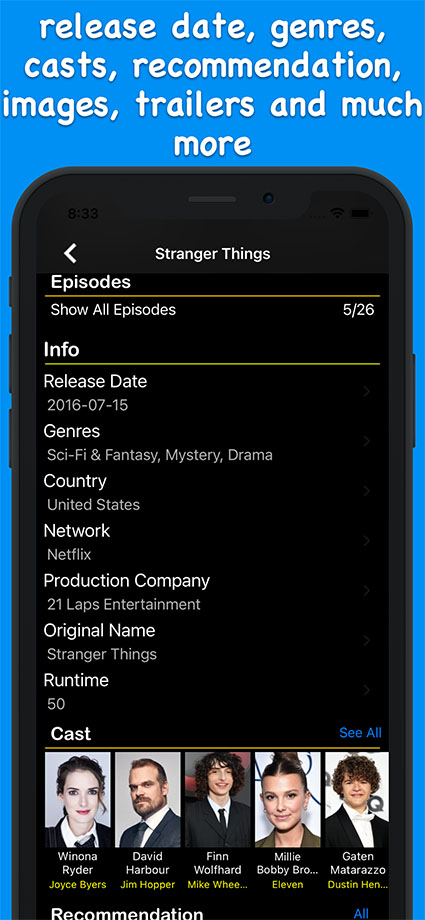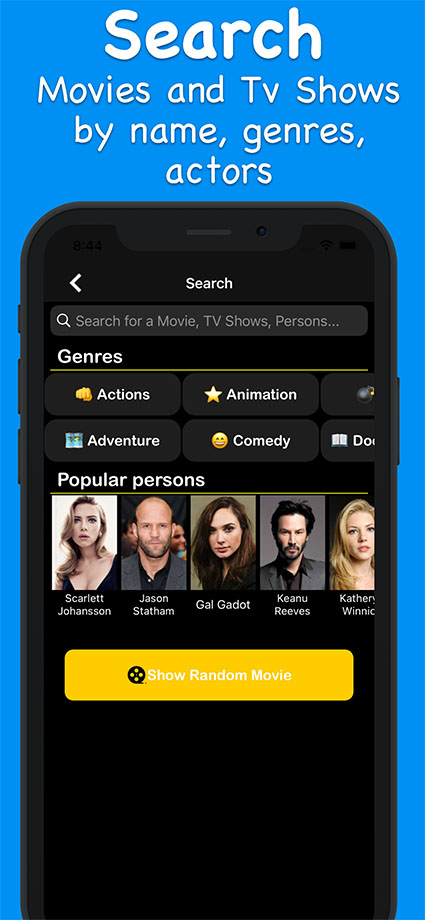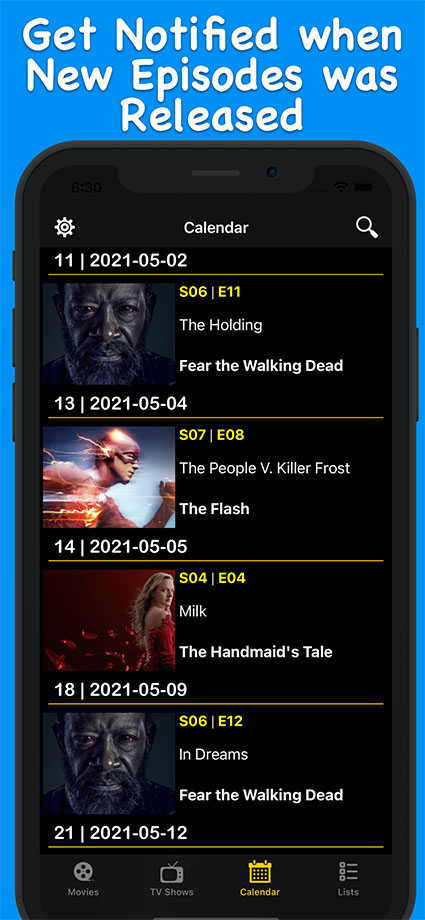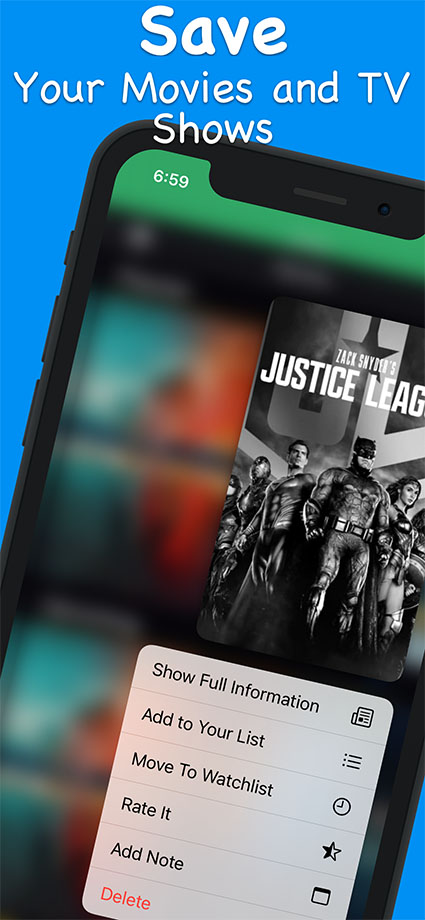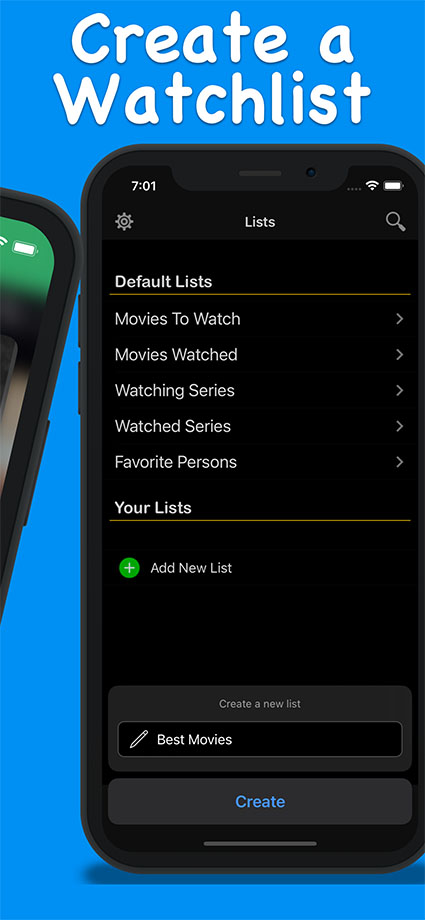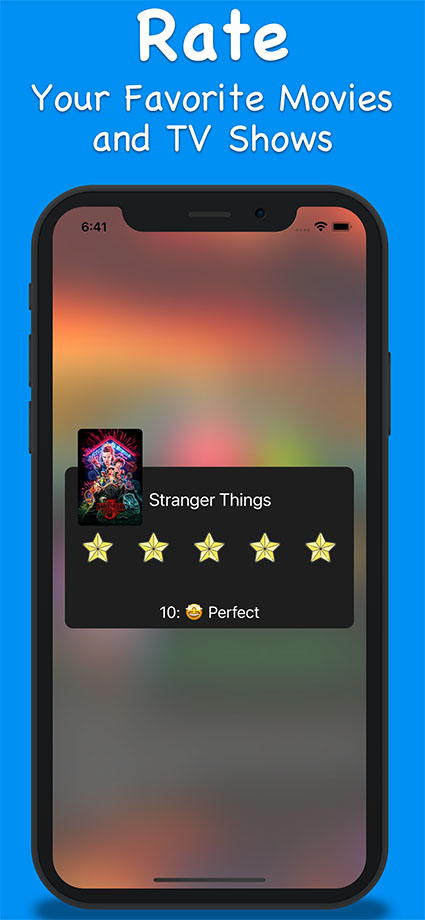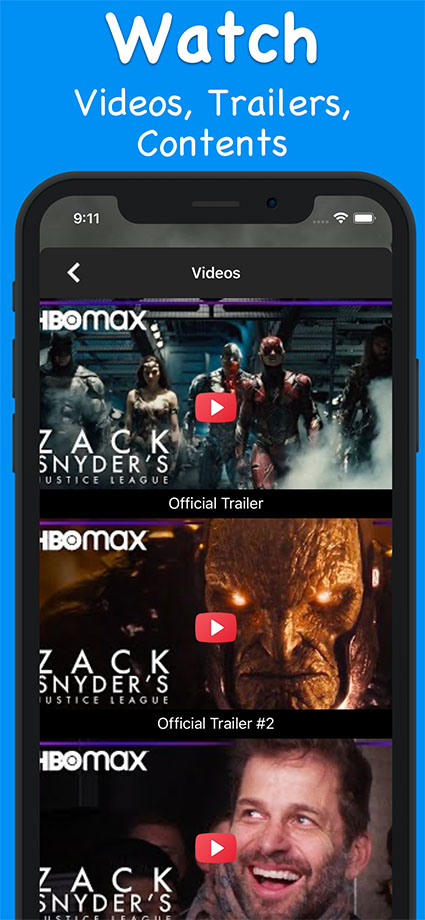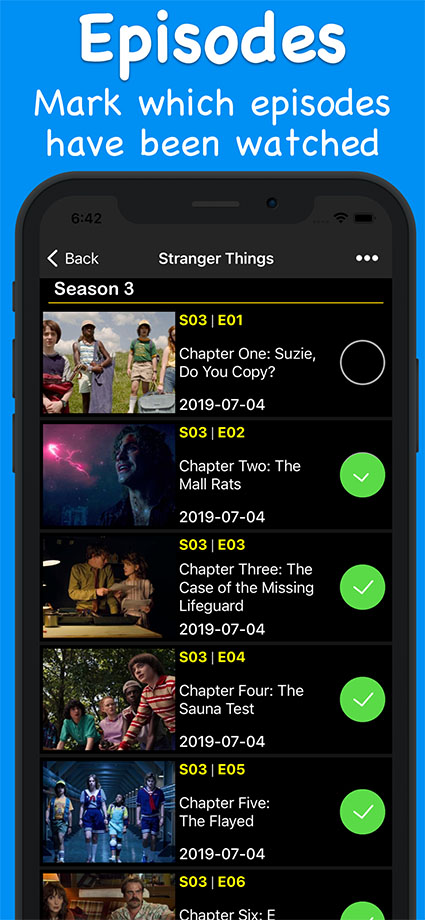 FAQ
In the application, you can save movies and TV Series in your watchlist, create your own watching lists (for example, create a new list of films and add only those films that you want to recommend to your friends), track the release of new episodes of your favorite TV Series (you will receive a notification about the release of a new series), also in the application you will find information on which service you can watch movies or series, and many other useful functions.
Yes! Synchronization works with iCloud. After each change in the database, it is saved to iCloud.
You can buy a premium version of the application (Settings -> Premium), which will not have ads and will also add several useful functions, such as a context menu and an unlimited number of lists.
GET IN TOUCH
If you have any questions / suggestions about the application, write to the mail or fill out the form below.